JBS Casting featured in "Dirty Jobs" with Mike Rowe
There is Mike Rowe with a JBS manhole cover!
Ever wonder what is under those JBS manhole covers? Mike Rowe recently visited Murfreesboro, Tennessee, to find out. The recent "Manhole Rehabilitation" episode of Dirty Jobs, gives a full view underneath those iconic diamond-logoed castings. If you live in the Mid-South, you have undoubtedly seen our castings at work. Our foundry products are staples for the region's municipalities and Departments of Transportation in creating the infrastructure communities rely on.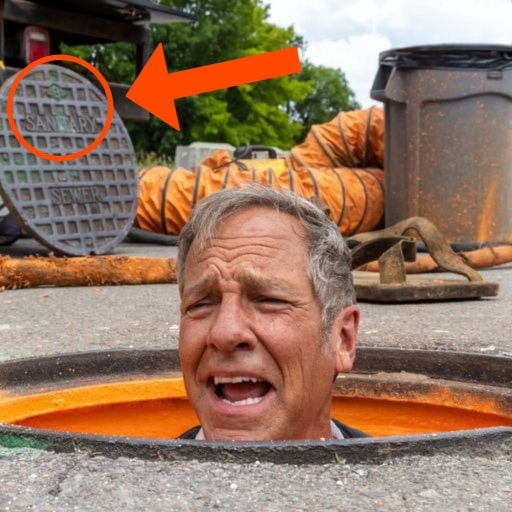 Mike Rowe's Support of Blue Collar Workers
Most know Mike Rowe from the hit television series "Dirty Jobs," which showcases some of the toughest and most unappealing jobs in America.
Likewise, one of Rowe's most notable accomplishments has been his work as an advocate for blue-collar workers and promoting vocational education as an alternative to a traditional college education; especially through his nonprofit organization, the mikeroweWORKS Foundation.
The mikeroweWORKS Foundation is a nonprofit organization founded in 2008 with the aim of promoting vocational education and closing the skills gap in the United States. The foundation provides scholarships, tools, and resources to people who are interested in pursuing careers in skilled trades and other areas that require specialized training. The foundation has awarded millions of dollars in scholarships since its inception, helping to train the next generation of skilled workers in a wide range of fields, including welding, plumbing, electrical work, carpentry, and HVAC (heating, ventilation, and air conditioning) repair, among others.
Here at John Bouchard & Sons, we are proud partners and participants in the ABC-Greater TN Construction Trades Academy, and we have been proud to employ graduates of Tennessee College of Applied Technology (TCAT) and Kentucky Community and Technical College System (KCTCS) programs as well.
We are thankful to Mike Rowe for bringing attention to the often-overlooked contributions of blue-collar workers. Thanks, Mike, for serving as an inspiration to countless people as they pursue their passions and make a difference in the world – in our case, by building and sustaining hardworking infrastructure.