Industrial Air Compressors for GEODIS Logistics Center
Can you imagine a warehouse the size of seven (7) football fields? GEODIS recently settled into their new one million square foot, Middle Tennessee logistics center, calling upon JBS to design, supply and install the compressed air system for the facility.
The international transport and logistics company, GEODIS, should be familiar among fans of a different kind of football. Like our headquarters, GEODIS Park is located in Nashville, TN. The stadium is the largest soccer-specific venue in the U.S.. With their European roots, GEODIS' support of the Nashville Soccer Club makes a lot of sense. Our Nashville employees are certainly grateful to have high-level MLS soccer in town.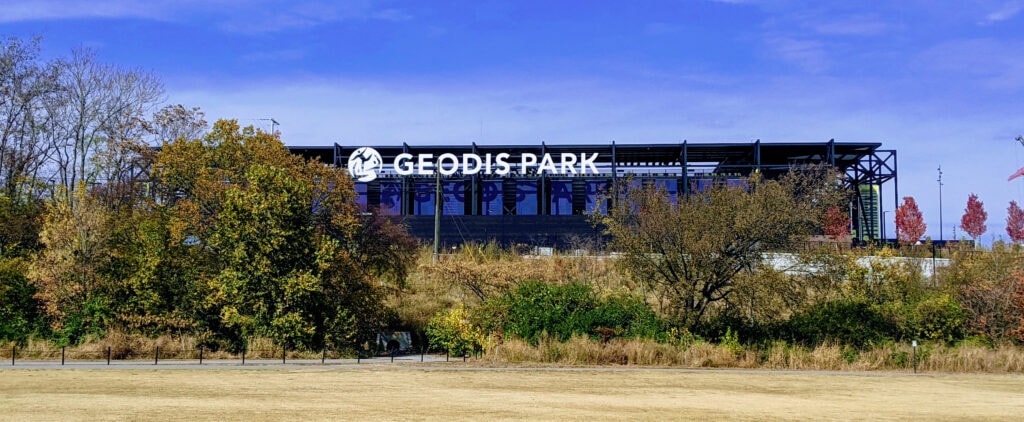 GEODIS' supply-chain management requires a 24/7 operation, and they needed the compressed air system to facilitate their industrial packing machines moving. Our compressed air application experts were able to specify, supply, and install the right compressed air system to most efficiently supply the production process.
The initial system includes one 10 HP compressor and one 15 HP compressor, while increased production required an additional 200+ CFM of compressed air. Due to the increased production needs, we returned in 2022 to supply and install a Gardner Denver L37, 50 HP rotary screw compressor; a Parker Hannifin SPS refrigerated dryer & filters; and a Clean Resources IDC series condensate management system.
The Gardner Denver L37 is a feature-rich, simple-to-operate compressor with an intuitive touch screen device. It was packaged with a Parker air dryer that uses heat exchangers to reduce operational costs. The JBS mechanical crew provided a turnkey install and startup.
Since our initial installation, we've provided compressor preventative maintenance for all units within the facility. JBS is committed to serving our customers before, during, and after an installation. Compressor preventative maintenance is just another example of how we continue to build AND sustain the hardworking infrastructure that sustains modern industry.